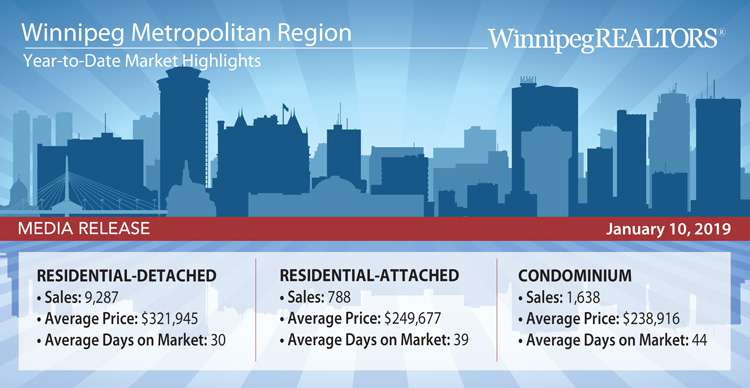 Despite the many factors impeding sales in 2018, most notably multiple rate hikes and stress tests for both insured and non-insured mortgages, the doom and gloom we've heard of in regards to the housing market just doesn't seem to have affected Winnipeg.
Residential detached sales sold at an average price of $321,849, an increase of 2% over year-end 2017.
Sales for 2018 were down less than 3% from the 5-year average (with 2016 being a record setting year), and only 1% lower than the 10 year average.
Winnipeg remains a stable and affordable place to live!